SafeLand Inc
Organization
There are 3 levels of organization that are integral to the success of SafeLand Inc. Described below is the organization, responsibilities, and relationships between the SafeLand Advisory Group, Accrediting Organizations, and Training Providers.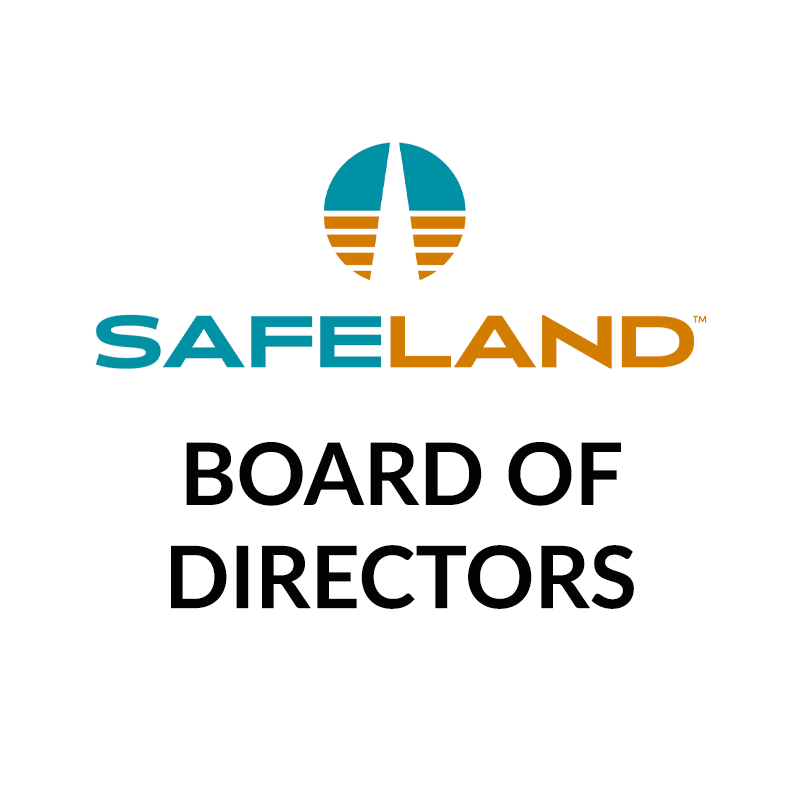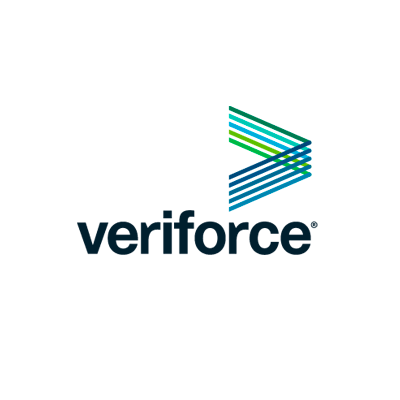 Accrediting Organizations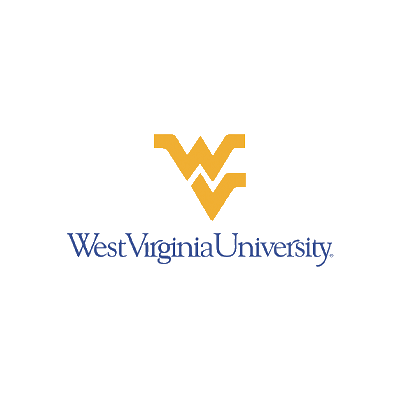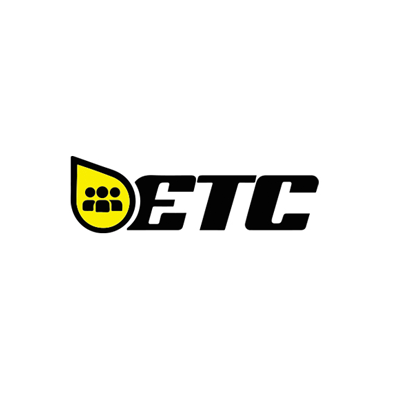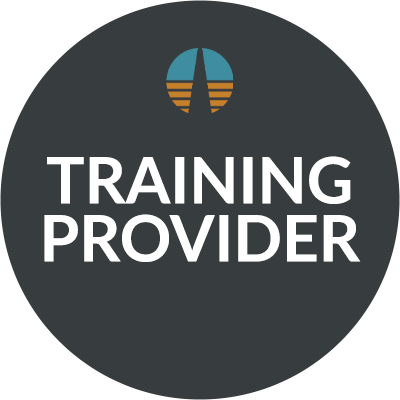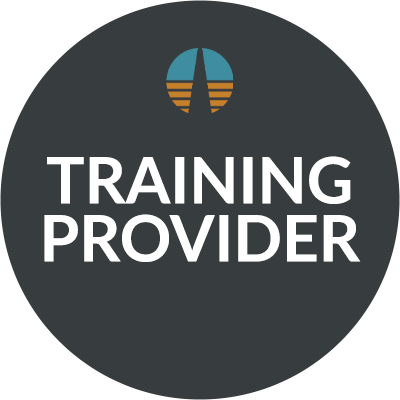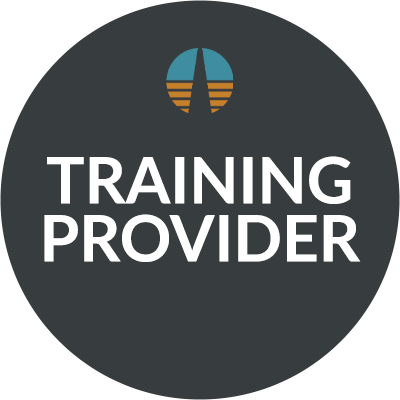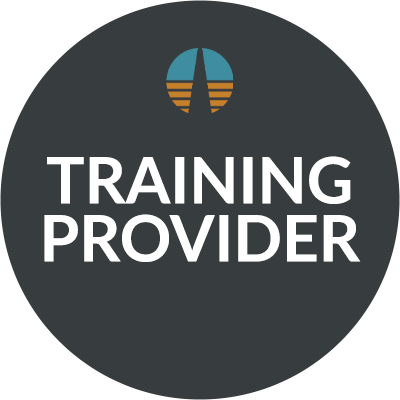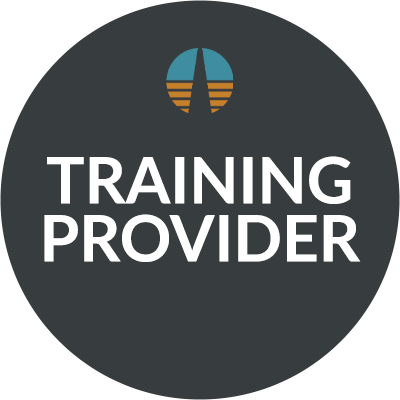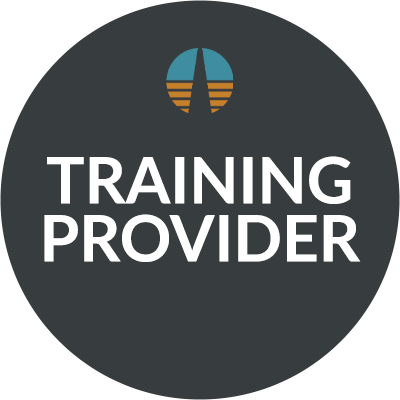 Bill Walker
Sr Director of Environmental Health and Safety, Batallion Oil Company
William A Walker IV (Bill) has over 25 years of experience in Health, Safety, and Environmental management and is a Certified Safety Professional (CSP) since 2000 and Certified Industrial Hygienist since 2011.
Bill has been responsible for the design and implementation of several comprehensive Environmental Health and Safety (EH&S) compliance programs in the upstream and midstream segments of the Oil and Gas Industry.
Bill has a passion for championing the philosophy of Prevention through Design (PtD) and Serious Incident & Fatality (SIF) prevention for workers in the Oil and Gas industry.
Bill has established Management Systems to improve worker safety and mitigate risk. Meeting the requirements of ANSI Z10, ISO45001, and ISO 14000
Developed and implemented Contractor Safety programs including a contractor safety management systems, field, and desktop auditing process
Bill currently participates in several industry standards committees including:
• ANSI/ASSE – Z390.1 Accepted Practices for Hydrogen Sulfide Safety Training Programs
• ANSI/ASSE Z117 Safety Requirements for Confined Spaces.
Bill has a B.S. in the Occupational Health and Safety Track / Industrial Technology, from Louisiana State University, Baton Rouge, LA, and a Master of Engineering (M.Eng.), in Advanced Safety Engineering and Management (ASEM) from the University of Alabama, Birmingham.
Mike Borgschatz
COO, Estvold Oilfield Services, Inc
Michael Borgschatz, the chief operating officer for Estvold Oilfield Services, Inc., is a proven leader in the oil & gas industry in both the operational and occupational safety and health spaces. Under his leadership, Estvold Oilfield Services has risen to be one of the most respected and utilized oilfield contractors in the Bakken Shale region due to the company's quality and safe work practice. Rising from a project manager at Estvold, Mike understands the challenges workers face in meeting production deadlines and doing so safely. Prior to joining the Estvold team, Mike served in the combat zone during the Iraq war as part of the base life support (BLS) management team, for Kellogg Brown and Root's Logistics Civil Augmentation program (LOGCAP). After combat operations ceased, Mike led the transition from military operations support to that of the U.S. Department of State through the termination of the program. During the base closure phase, Mike made significant contributions to ensure the mitigation of hazards and protection of the environment. Mike is considered by his peers to be an expert in civil construction, transportation, and oil & gas upstream and midstream operations. Mike began his career in 2002 as a maintenance consultant in multiple industrial settings and plant maintenance shutdowns where he was responsible for project management, including the safety of those entrusted to his care.
Tara Porter-Yarborough
Executive Director, Energy Training Council
Scott Long
EHS Manager, Contractor Safety
Scott has 23 years of experience in project development and program management; the last 9 years with Kinder Morgan. He leads their contractor safety program enterprise wide. Scott received his bachelor's degree in Political Science from Truman State University and his Masters' in Business Administration from William Woods University (both schools in Missouri). Scott is active in various industry and safety related groups. When not working, you will find Scott on the golf course, tennis court, or watching his favorite Chicago sports teams. He lives in Klein, Texas with his wife of 25 years, Molly and their youngest daughter Georgia.
Our Board of Directors serves as the governing body charged with providing oversight of matters related to, and specific to, SafeLand Inc.
Kyle Cordis
Director of HS&E, Cactus Drilling Co
Kyle Cordis currently serves as the Director of HSE for Cactus Drilling Company, LLC and has 12 years of experience working in the oil and gas industry. Kyle attended and graduated from Oklahoma State University in 2009 with a bachelor's degree in Environmental Science.
Kyle began his career at Cactus in 2010 as a yard hand before gaining valuable rig experience as a roughneck. He was promoted to Field Safety Manager in 2012 where he managed 8 rigs throughout Oklahoma. In 2017 he was promoted to his current role as the Director of HSE where he oversees the HSE Department and Worker's Compensation for an active rig fleet of up to (51) rigs operating in major US shale basins spanning Oklahoma, Texas, New Mexico and Louisiana. Cactus Drilling Company, LLC is the largest, privately-held domestic land drilling contractor in the US.
Rene Flores, CSP
Director of HS&E, Baseline Energy Services
Rene Flores has over ten years of experience in HSE and has been the Director of HSE at Baseline Energy Services since 2019. He was previously the Corporate Safety Manager of Basic Energy Services, where he worked for over seven years.
He is a Certified Safety Professional and has developed and executed multiple HSE Management Systems. Rene is active in several industry and safety organizations and serves as a volunteer for his alma mater.
Rene earned a B.S. in Ecology and Evolutionary Biology from Rice University.
Joey Long
COO, Mariner Gulf Consulting & Services, LLC
Joseph D Long, CSM, CSA, SIT, COSS is a practicing safety professional consultant and the vice president of Mariner-Gulf Consulting & Services, an internationally recognized boutique occupational safety and health consulting firm. Mr. Long has served in this position for the past twelve years. His duties include managing field operations, global account management teams for third party verifications, trainers, technical writers, and incident investigation teams.
Prior to assuming his duties at Mariner-Gulf, Mr. Long served as the HSE Director for PEC Safety Management for over a decade. Mr. Long was responsible for developing and implementing instructor audit programs to prove the integrity of the PEC SafeLand and SafeGulf programs. Under his leadership, the foundational development and implementation of a nationwide Train-The-Trainer program was accomplished. Focusing on training development, Mr. Long management the writing team for PEC producing PEC Basic Orientation and PEC Core Compliance. His efforts in developing and operating the PEC standardized safety questionnaire greatly reduced redundant pre-qualifications and is the foundation for which current third-party verification systems operate.
Chief among his many professional accomplishments, Mr. Long was instrumental in securing the contract to provide training for oil spill workers in response to the Deepwater Horizon incident. Working with industry leaders, Mr. Long and his team developed the training program within two weeks of the incident, qualified and managed over 125 instructors and trained 150,000 responders in the first 90 days post incident and 300,000 by incident's end.
Mr. Long developed and designed the nationally recognized and acclaimed Battlefields to Oilfields (B2O) to train post 9/11 veterans in over 50 certifications for placement in various positions in the oil and gas industry.
Mr. Long lives in Madisonville, Louisiana with his fiancé, an avid outdoorsman, and volunteer youth baseball coach.
Zach Mangum
Health & Safety Director, Continental Resources
Mr. Mangum has been the Health and Safety Director at Continental Resources for over five years after being promoted from Northern Region Manager. In his prior life Zach worked as law enforcement officer in New Mexico which led him to his career in HSE. He has a passion for coaching and mentoring individuals, employees, and co-workers in all facets of life whether personal or professional. On his personal time he enjoys welding projects, golf, and off-road activities with his Razor. Zach has over twenty years of experience in HSE and related fields, which has taken him to many different places in the Lower 48 and to the North Slope of Alaska.
Callie Marsh
Lead HSE at Diamondback Energy
Experienced Safety Environmental Coordinator with a demonstrated history of working in the oil & energy industry. Skilled in HSE Management Systems, ISO 14001, Petroleum, Workplace Safety, and Environmental Auditing. Strong community and social services professional with a Bachelor of Applied Science (B.A.Sc.) focused in Industrial Technology/Technician from University of Texas of the Permian Basin.
Josh Ortega
Veriforce VP Safety, Sustainability & Procurement
VP Safety, Sustainability, and Procurement, Josh Ortega: Josh formerly served as the Chairman of SafelandUSA and an Executive board member for the National STEPS Network. Prior to joining Veriforce as Vice President SSP, Josh was with BHP for 18 years. During his time with BHP, Josh worked in operations, human resources, health, safety, environment, and community, primarily focused on contractor management. Josh's extensive experience in oil and gas production, drilling, completions, well interventions, and construction across the United States provides a robust platform from which to help inform best practices as we work collaboratively with industry partners to enhance safety and bring workers home safe.
Nicholas Tarquinio
Director of Safety Opearations, Holloman Corporation
Nick has worked in a HSE role since 2010 and has been Holloman Corporation's Director of Safety Operations since 2019. He holds multiple professional certifications and degrees including the Certified Safety Professional (CSP) via the Board of Certified Safety Professionals (BCSP) and a Masters in Safety Management from West Virginia University. In addition to SafeLand, Nick is an active member of the American Society of Safety Professionals and is committed to protecting the health, safety, and environment of employees, customers, and the general public.
Tiffany Rice
Assitant Professor, West Virginia University, Safety & Health Extension
Assistant Professor with West Virginia University Safety and Health Extension Service serves as the Assistant Director of the National Resource Center OSHA Training Institute Education Center.
Oil and Gas Safety Specialist for WVU and Program Administrator of the WVU SafeLandUSA Program accredited by the Energy Training Council.
Steve Sorensen
Senior Specialist – HSE
T.D. Williamson
Steve Sorensen is a Senior HSE Specialist at T.D. Williamson. Steve has 23 years of HSE Experience, with the last 15 years at T.D. Williamson, helping ensure energy is delivered safely through pipeline infrastructure services. Steve is an Associate Safety Professional and is currently enrolled at Columbia Southern University studying Occupational Safety and Health. He is an authorized OSHA Outreach Trainer for General Industry, Veriforce/PEC SafeLandUSA and H2S Clear for Energy Instructor, and Certified in Lean Six Sigma, Root Cause Analysis, and Fall Protection. Steve also serves as a Board Member on the Veriforce Strategic Advisory Board.
Accrediting Organizations
In order to provide a consistent orientation for the onshore oil and gas industry, SafeLand Inc has developed a method of accrediting safety orientation programs to ensure minimum requirements are satisfied. These organizations (Accrediting Organization) endorsed by the SafeLand Inc board are responsible for ensuring that the Training Providers delivering their organizations training comply with the aforementioned requirements.
For more information on becoming a SafeLandUSA Accrediting Organization, please e-mail: info@safelandusa.org.
Training Providers
Training Provider work under the endorsement of an Accrediting Organization. Therefore, it is required that all training providers deliver an accredited orientation from an Accrediting Organization endorsed by SafeLandUSA.
Training Providers may include, but are not limited to the following:
Contractors (In-house Programs)
Service Companies
Third Party Training Organizations
Technical Schools
Safety Councils

Operators & Contractors Supporting SafeLandUSA
The Operators and Contractors listed below support the SafeLandUSA Orientation, with the goal of reducing the number of accidents in our industry's journey to zero accidents.
Participating Operators & Contractors include, but are not limited to: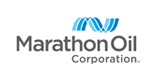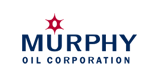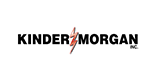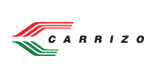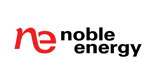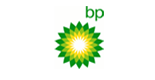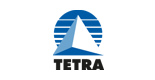 Loading the next set of gallery items...
The orientation is delivered by over 3000 nationwide trainers meeting
the present and future needs of Energy industry workers.
Accredited Organizations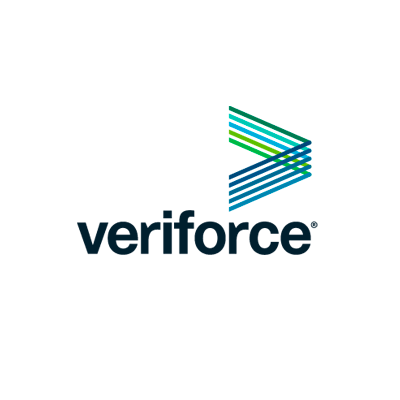 Veriforce®, comprised of the Veriforce and PEC organizations that merged in 2019, is a recognized leader in delivering comprehensive, integrated, supply chain risk management solutions that help bring workers home safely each day.
Phone: +1 800-892-8179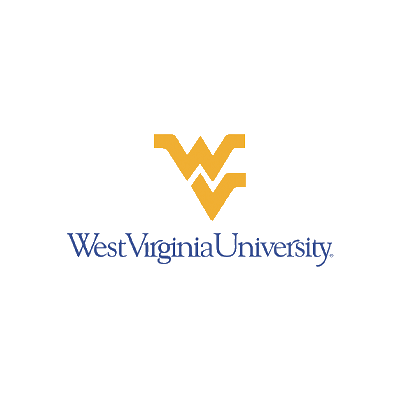 WVU Safety and Health Extension, a nonprofit unit of the West Virginia University Extension Service, provides quality safety and health education, technical services and applied research for the energy industry in Appalachia and across the nation.
Phone: +1 304-293-3096
Email: WVUSafeLand@mail.wvu.edu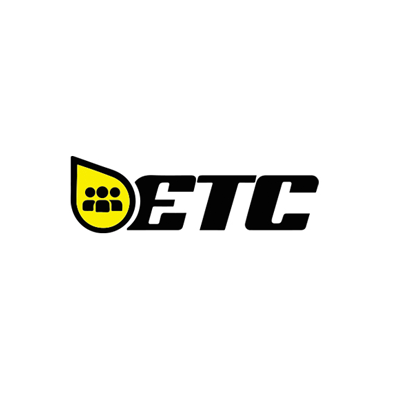 The Energy Training Council (ETC) is a non-profit 501 c (3) organization with a primary goal of providing quality, oil and gas specific training to the oil and gas industry through member companies and affiliated educational institutions.
Phone: +1 405-422-2311
Email: etc@cvtech.edu