Our Mission
Our mission is to guide accrediting bodies on standardized HSE educational programs for the North American Energy Industry. Our organization provides modern, interactive education and training programs that utilize the latest advancements in Adult Learning Principles. We are steadfastly committed to promoting safety best practices, reducing worksite injuries, and eliminating accidental deaths through education.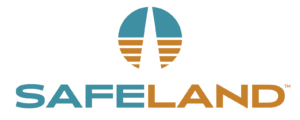 SafeLand was formally organized as a nonprofit 501(c) in 2020 to better serve industry needs. SafeLand remains committed to our core values of being a unified, industry-led voice in standardized safety awareness education. Our guiding purpose is to honorably serve the Energy Industry, reduce injuries, and eliminate fatalities.

From its inception in 2005, the SafeLandUSA orientation was conceived as a thorough, structured, standardized, safety fundamentals program to meet the needs of all US onshore Energy producers. SafeLand and our accrediting partners ETC, Veriforce and WVU provide the industry 'gold standard' orientation and have instructed over 1.5M workers to date.